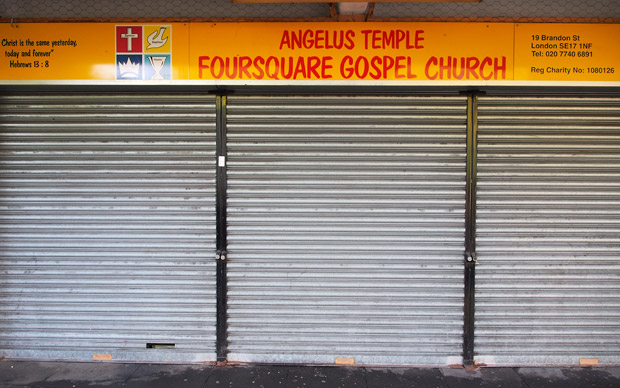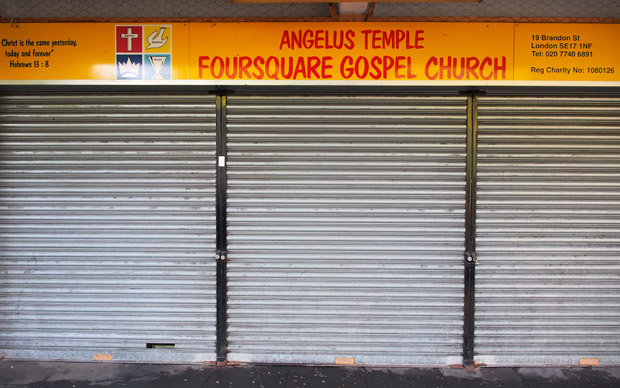 While walking around the mainly abandoned Heygate housing estate in Elephant & Castle, south London, we were surprised to come across a closed shopfront with a sign above declaring it to be the Foursquare Gospel Church.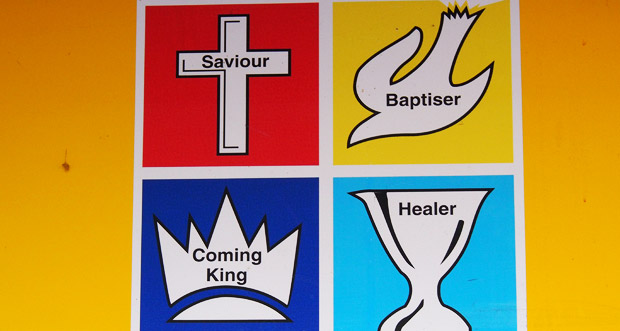 Sporting a set of icons that didn't look a million miles away from the badges used in Foursquare (see below) we assumed that this church had simply borrowed Foursquare's branding and name in the hope of appearing more attractive to the younger generation.
Perhaps kids would no longer have to say that they're going to boring old church but would instead be "checking in" to God. Godsquad gets cool – take that Satan!

However, some rummaging around on the Internet revealed that far from trying to shamelessly cash in on new tech trends, the Foursquare church has in fact being going for over 80 years.
The International Church of the Foursquare Gospel – to give it its full name – was actually founded in 1927 by Aimee Semple in Los Angeles.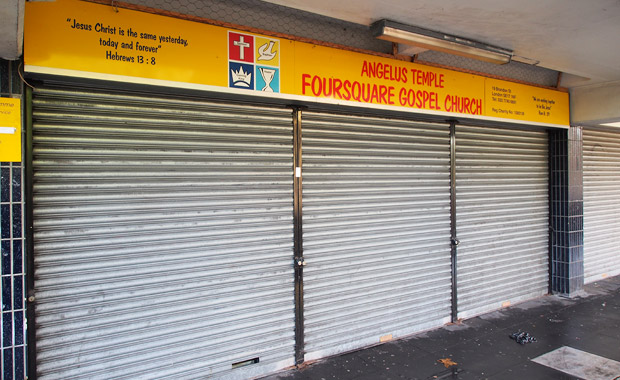 According to Wikipedia, the evangelical Pentecostal Christian church had a worldwide membership of over 8,000,000 people in nearly 60,000 churches in 144 countries in 2000. In 2006, membership in the United States was 353,995 in 1,875 churches.
That probably makes them more popular than the location-based social networking website of the same name – and they'll probably last longer too.