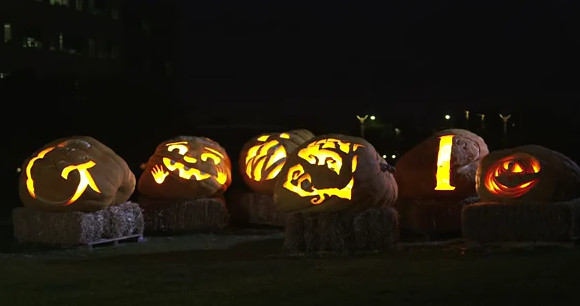 Americans tend to go a bit nuts for Halloween, and Google seem to have got right into the spirit too, releasing a time-lapse video showing their doodle team and friends carving giant pumpkins.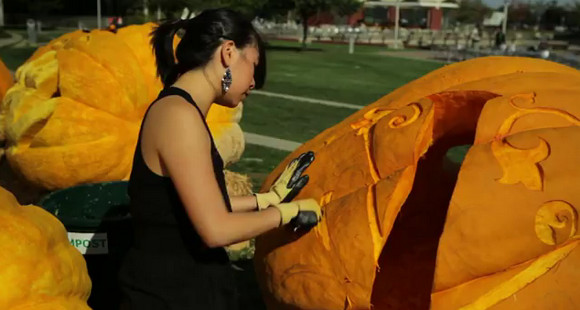 Filmed on location at Google's Headquarters in Mountain View, California, the video clip shows staff members hacking away at six pumpkins which eventually spell out the word 'Google' in a suitably spooky typeface.
The process took a whole day, with various wackily dressed characters shuffling in and out of view as the letters are carved into the mutant sized pumpkins (the largest weighed an astonishing 1,298 pounds).
Once finished, the pumpkins are seen lit up and make rather a splendid view.