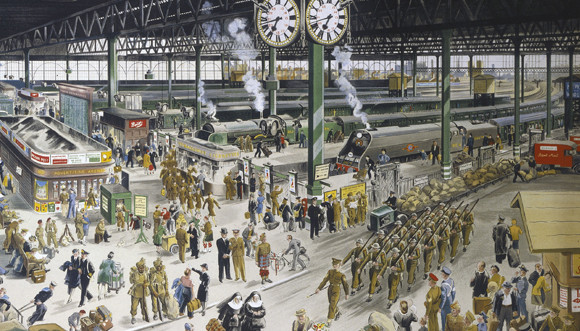 Google has teamed up with online train ticketing website thetrainline.com, with the partnership integrating  national rail travel information directly within Google Maps.
The new feature gives users access to train route and timetable information for more than 2,500 stations and 170,000 trips nationwide, as well as 8,000 bus stops and over 250 tube stations.
Using the new service, it will be possible to plan a route from your current location to any place in the UK, and get full directions including walking routes,  bus timetables and rail journeys.
The updated Google Maps will provide the best route by rail and include full details including departure and arrival times, journey duration and which train company is operating the service.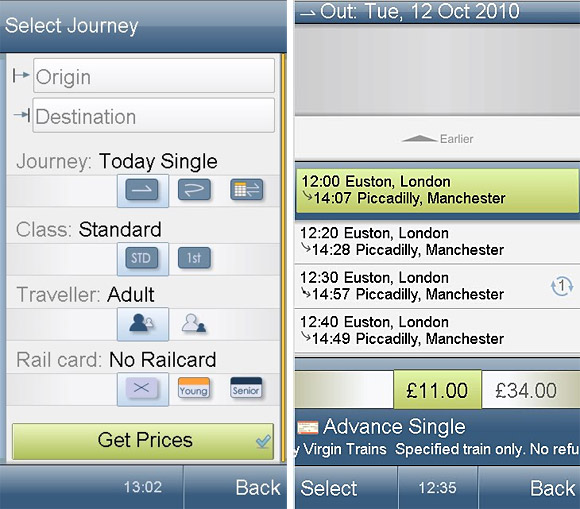 There'll also be the option to click through to thetrainline.com homepage to search for and book cheap tickets for the journeys listed.
Public transport information can be viewed on both desktop or mobile apps by clicking on 'Get Directions', and entering the origin and destination locations. before clicking on the train icon for the full journey details.
Here's the press release:
GOOGLE MAPS INTEGRATES RAIL TRAVEL INFORMATION FROM THETRAINLINE.COM

Google today announced a new partnership with leading online train ticketing website thetrainline.com, to launch its extensive national rail travel information service for mainland Britain on Google Maps.

The new functionality on Google Maps means that for the first time, users will have train route and timetable information for more than 2,500 stations and 170,000 trips nationwide at their fingertips, in addition 8,000 bus stops and over 250 tube stations. This makes journey planning across national rail and London Overground easy and convenient on the most popular online mapping site in the world.

So for anyone who has ever wondered how quickly they can get from a street in Reading to a hotel in Aberdeen, or how many changes they'd have to make on the London to Edinburgh route, the website gives users full information. This includes walking directions and bus timetables for connections, as well as the opportunity to click through to leading online train ticketing website thetrainline.com, to search for and book cheap tickets for their journey.

To access public transport information from a desktop, users should visit maps.google.co.uk, click "Get Directions", and enter origin and destination locations. Then click the icon depicting a train to obtain public transport directions and easily viewable train routes on the map. Users can also tap into GPS on a mobile device and get directions from their current location to any given destination in Britain.

Customers will be given the best route by rail and full details including departure and arrival times, journey duration and which train company is operating the service. These details are also displayed on the map above the departure location, where the user can click through to thetrainline.com homepage to search for and book cheap tickets for their journey.

This initiative expands Google's popular mapping and directions tools to provide useful information for British train travellers and follows the launch last year of directions for Tube, bus, tram and DLR in the Greater London area in collaboration with Transport for London (TfL). Providing comprehensive route data supports thetrainline.com's goal of making rail journey planning easy and highlighting the benefits to people of travelling by train.

Richard Rowson, Product Development Director at thetrainline.com said: "We're delighted to be providing train travel information through Google Maps for the first time. We want to make sure that consumers are always able to consider rail options when making a journey and this innovation will help train travellers nationwide to do that by planning their route more easily. This is a fantastic partnership and demonstrates what two market leading brands working together can achieve."

Ed Parsons, Google UK's geospatial technologist, said: "Google Maps seeks to provide a wide range of relevant local information, and public transport station and schedule information is definitely a part of that. It is great to be able to partner with companies like thetrainline.com and have their schedule information available in Google Maps for the whole of Britain. This means we can reach and help a larger number of people with useful national rail train information."

Google Maps is available in over 50 languages, so with London set to be a very popular destination this coming summer, tourists will also be able to combine walking with transit directions on Google Maps for mobile to help find their way around the country.

Christopher Rodrigues, VisitBritain Chairman said: "We want to encourage visitors to explore the whole of Britain. With the Olympics less than 200 days away Google's new initiative is exciting news. Millions of visitors plan their itinerary using Google maps and this additional information will act as a catalyst and inspire them to discover all that is wonderful about our great country."