Google has introduced Handwrite, a rather nifty new tool that lets you search Google from your smartphone or tablet by writing on the screen.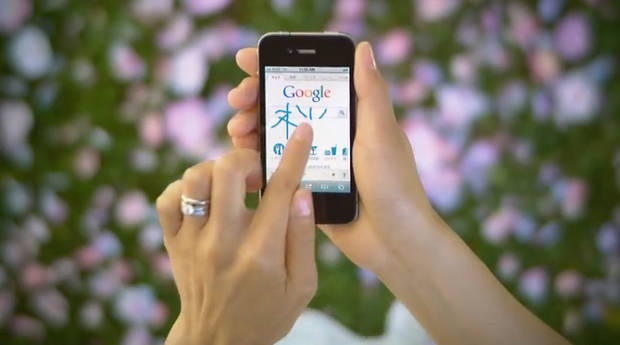 Available in 27 languages, the feature has to be activated before you can start scribbling on your screen: to do this, visit www.google.com on your smartphone or tablet, click 'Settings'  (at the bottom of the page), and then enable Handwrite.
Just like regular keyboard searches, Google will pull up a list of suggested words as you add more letters and words. It's kind of fun.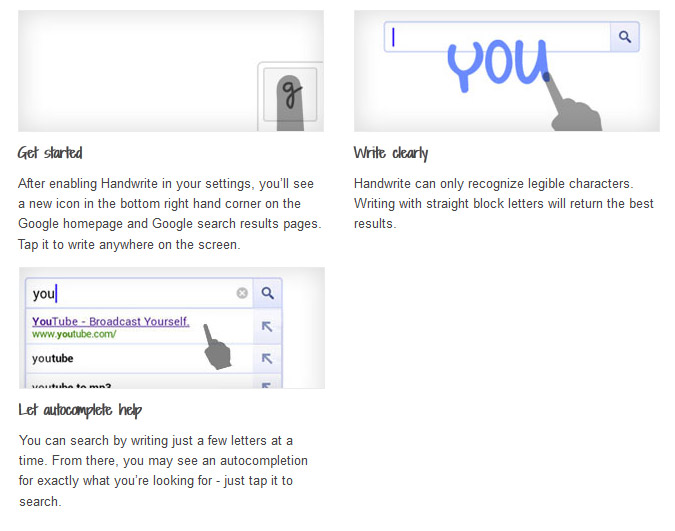 If you find the novelty wearing off – we did, to be honest – you can temporarily turn off the feature by pressing the 'g' icon in the bottom right hand corner of the screen or go into settings to get rid of it forever.
Here's a video showing it off in all its glory.