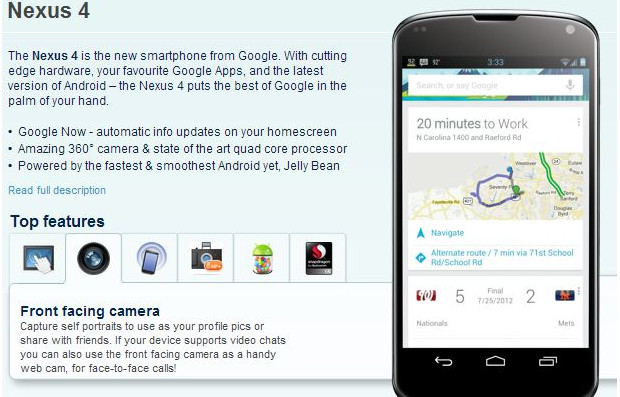 There would have been red faces all round at the UK retailer Carphone Warehouse after some klutz posted up a pre-order page for the new Google Nexus 4 – a handset that hasn't even been announced, let alone released.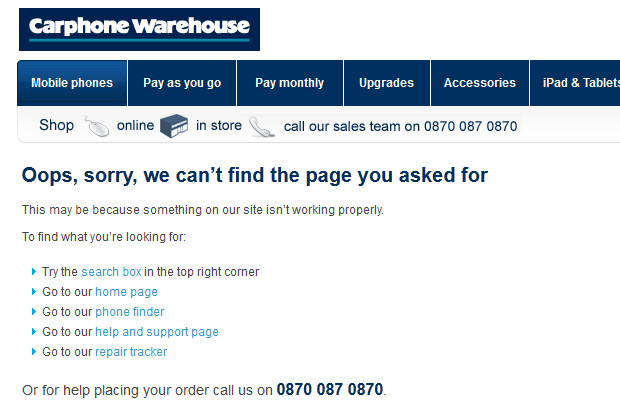 The hastily pulled page revealed the main specs of the new flagship Google phone which will run the latest iteration of the Android OS, Jellybean 4.2:
A 1.5 Ghz Snapdragon S4 processor, 2GB RAM, 4.7-inch 1280 x 768 LCD display, 8-megapixel camera (recording 1080p video at 30fps) , 8GB of internal storage, NFC and will run Google's Android 4.2 (keeping the Jelly Bean codename).
A rumour already circulating was that Google had been working on a Swype-like keyboard and this appears to  have been confirmed by Carphone Warehouse's description n the 'features' tab:
Stay in touch with Gesture Typing, a faster way of typing that lets you spell words by dragging your finger across the screen from letter to letter.
Google is expected to officially announce the phone on the 29th October in New York.