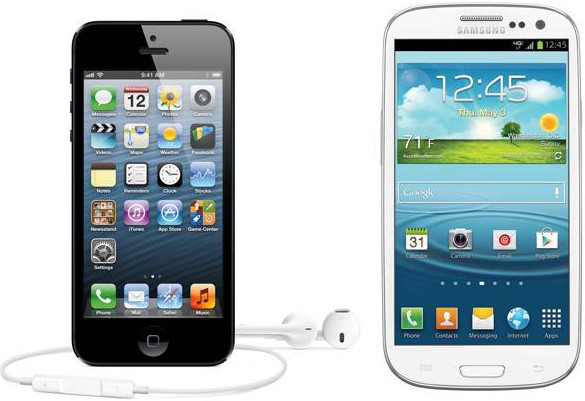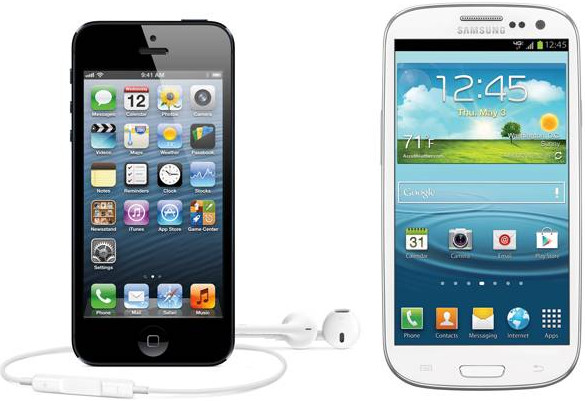 Samsung's dominance of the smartphone market continue to grow, with new research by ABI Research and Strategy Analytics showing the South Korean multinational taking more than a third of the overall market.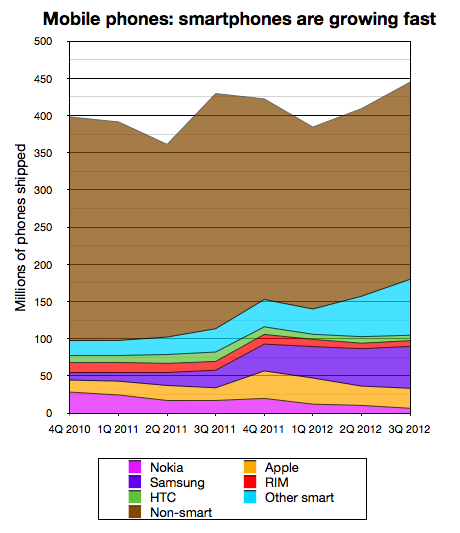 According to Strategy Analytics, Samsung shipped nearly 57 million smartphones, cutting themselves a hefty 35.2 per cent slice of the market in the last three month quarter.
That adds up to double the amount of handsets Apple managed to ship, with their 26.9 million units only enough to secure a still impressive 16.6 per cent market share.
It was bad news for dethroned mobile kings Nokia, who fell out of the top three for the first time ever with shipments of 6.3m smartphones, while BlackBerry-maker RIM saw shipments crash from 11.8m a year ago to 7.7m devices.
Year on year the segment grew by 45% to 179.7m shipments, with Samsung's shipments up 102.5 per cent and Apple's shipments  up by 57.3 per cent.
The figures from ABI Research and Strategy Analytics vary somewhat, so check out the links below to see more figures (it's also worth pointing out that the iPhone 5 being released right at the end of this reporting period, Apple figures may bounce back to a certain extent in the next quarter).
Samsung Ships Twice as Many Smartphones For Every One Apple Sells
Samsung ships two smartphones for every one Apple sells 
Samsung dominates smartphone shipments as Nokia crashes