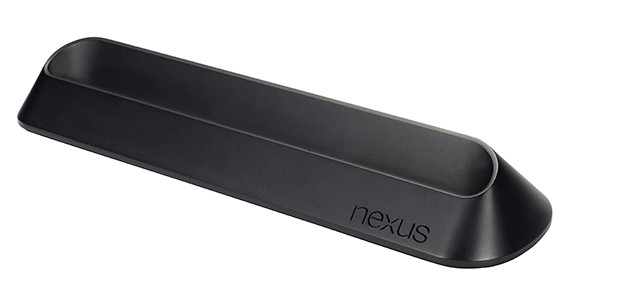 It seems to have taken an eternity to arrive, but the Google Nexus 7 Dock as finally appeared in the Google Play store, with a shipping date of '1-2 weeks.'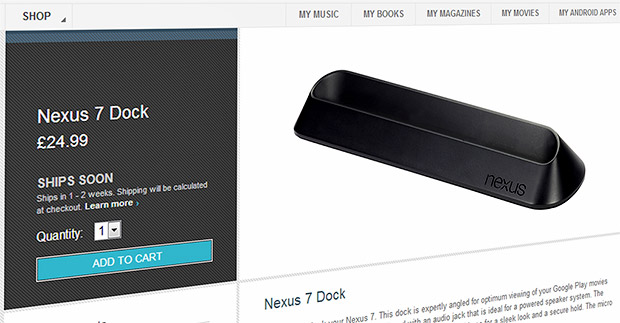 Priced at a reasonable £24.99/$29.99, it's a fairly basic affair with the dock "expertly angled for optimum viewing of your Google Play movies and television shows".
The Nexus 7 Dock comes with an audio jack for outputting tunes to a powered speaker system,  with a micro USB port for charging.
Sporting a polished exterior and a rubberised base for a secure hold, the dock measures up at 220(L) x 65(W) x 30(H) mm and weighs 280g.
Sting in the tail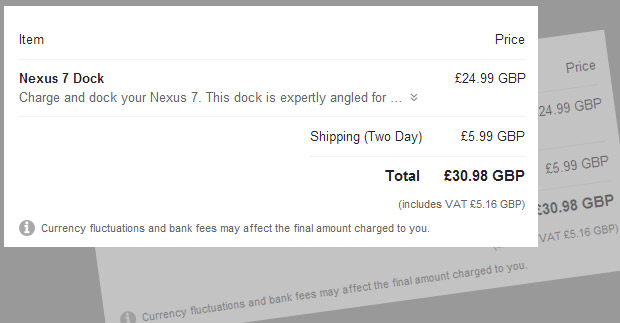 One sizeable caveat though is that when you go to buy the dock, the price suddenly shoots up to £30.98 after £5.99 shipping is added.
Bit naughty that, Google.
Available elsewhere
Google has also tweeted a list of territories where the dock will be available:
https://twitter.com/googlenexus/status/309451651297722368
Tech Specs
DIMENSIONS
220(L) x 65(W) x 30(H) mm
COLOUR – Black
WEIGHT – 280g
DC INPUT – 5Vdc/2A
AUDIO OUTPUT – 3.5mm jack, line-level (analog)
POWER I/O – Micro USB