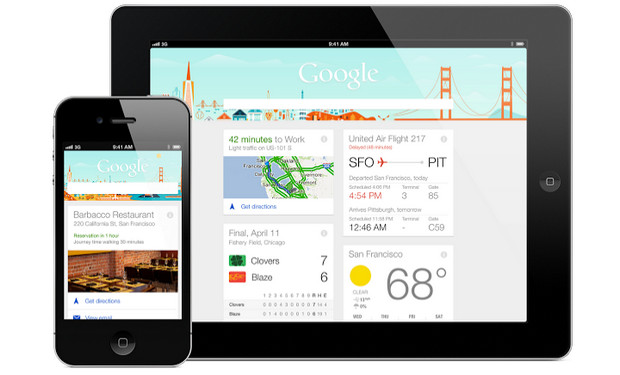 The quite fabulous Google Now service has now been made available for iOS users, as part of the updated Google Search app.
We've been huge fans of this service since  it launched on Android last year, with its card-based interface sometimes seeming to read your mind.
Here's how Google describe its feature set:
Google Now is about giving you just the right information at just the right time. It can show you the day's weather as you get dressed in the morning, or alert you that there's heavy traffic between you and your butterfly-inducing date—so you'd better leave now! It can also share news updates on a story you've been following, remind you to leave for the airport so you can make your flight and much more. There's no digging required: cards appear at the moment you need them most—and the more you use Google Now, the more you get out of it.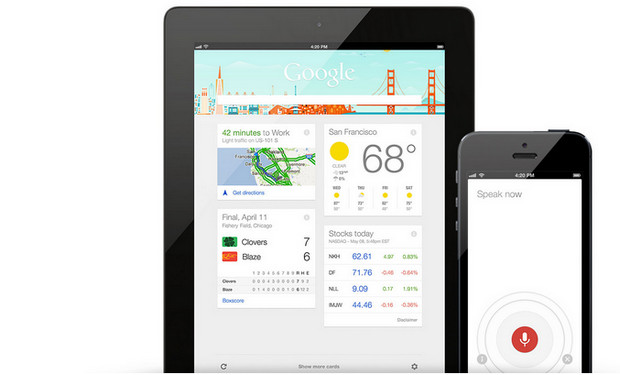 As well as the Google Now feature  iOS users can also access the Google Search app which gives quick answers to a wide range of common questions like,  "Do I need an umbrella this weekend?,"  "Who's in the cast of 'Oblivion'?" or  "Show me nearby pizza places."
The Google Search app with Google Now can be downloaded from the App Store – drag it to the tray, open it, sign in and you're ready to go.
Check out the videos showing off Google Now's features: