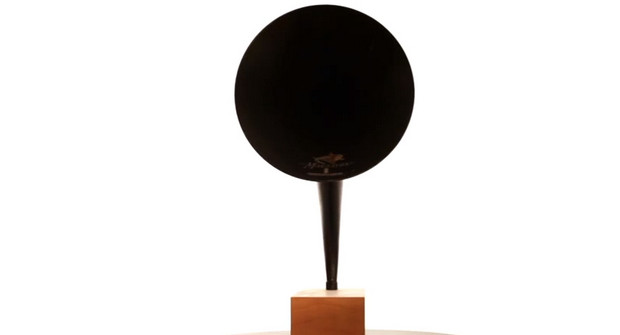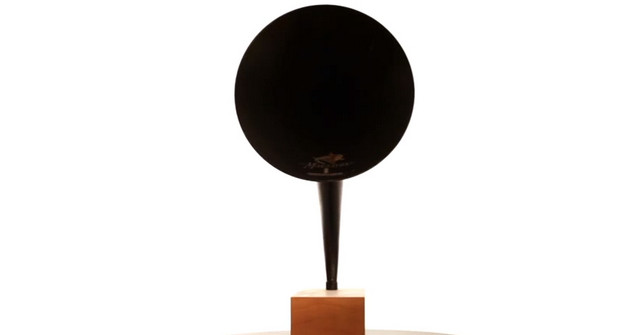 In the world of hi-fi 'retro' usually applies to traditional looking equipment, like glowing valves, spinning turntables, wood finishes and twitching VU meters, but for folks who like their retro, err, even more retro, the Gramovox takes you right back to the 19th century.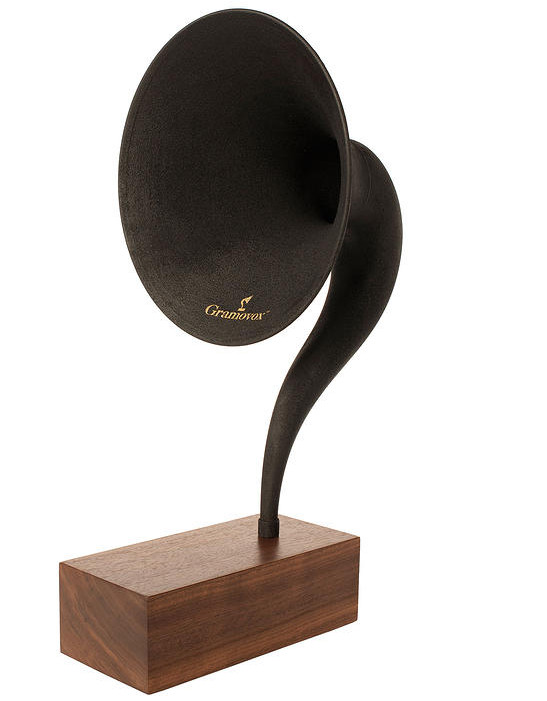 Billed as the 'world's first Bluetooth Gramophone,' the horn-shaped Gramovox was created by audiophiles Pavan Bapu & Jeff Parrish because they wanted to "hear their favourite jazz and rock hits through the vintage tone of a gramophone horn."
We're not quite sure why they wanted to do that, but after finding the sound of songs being funnelled from a smartphone's speaker through a vintage horn unsatisfying, they set about solving their self-created problem.
Messrs Bapu & Parrish thus hit upon the idea of streaming songs wirelessly to a horn, and thus created the Gramovox–Bluetooth Gramophone. And here's a little video to show it off:
​The developers are hoping to unleash their horny beast in Q3 release and invite potential buyers to visit their site at http://gramovox.com to sign up for updates.
There's been no communication about pricing,