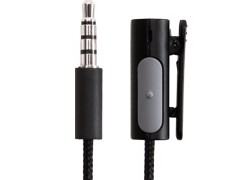 If you're less than chuffed with the distinctly average sound of the bundled iPhone headphones,  or you're fed up being a mugger-attracting, walking advert for Apple products with those 'iconic' white headphones, then a headphone upgrade is always a good call.
We recently upgraded to the excellent Sennheiser CX550 MkII in ear headphones but didn't want to lose out on being able to control our iPhone remotely, so we checked out the Griffin SmartTalk adapter.
SmartTalk combines a headphone adapter for iPhones with a noise-cancelling microphone and control module, so you can use your favourite earphones and retain all the functions of your iPhone or iPod.
Sporting a nylon braided 30″ cord, SmartTalk's single control button lets you Play, Pause, and Skip forward, and there's a clip for hooking the adapter on to your jacket.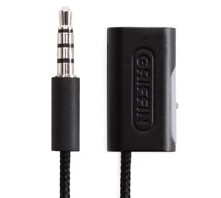 How it works
If you  get an incoming call when you're strutting down the street to the Ramones, the same button lets you answer the call with a single click, or despatch it to voicemail by clicking and holding the button for two seconds.
When you're listening to music, a single click controls play or pause while a double click shuffles you on to the next track.
Verdict
There's not a lot you can say about this kind of accessory: it either works or it doesn't, and in this case everything worked as advertised.
Construction quality was good, the microphone was clear in use, the control button worked every time and with the adapter costing around eight quid on Amazon, it represents great value for anyone wanting to upgrade their headphones.
Recommended.
Ratings

– Ease of use


– Build


– Features


– Value for money


– Overall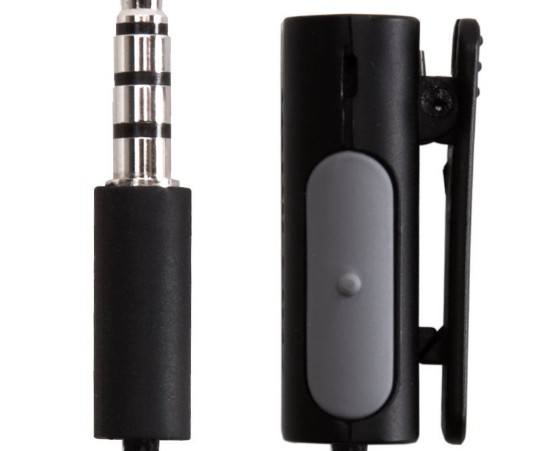 Compatibility Info:
SmartTalk can act as a microphone for iPods, as well as track controls for music playback. This extra functionality will work with the 4th gen iPod nano, 2nd gen iPod touch, and 120GB iPod classic.
[Griffin]