Taking its cue from the innovative Asus Transformer range, HP has announced its new HP SlateBook x2 convertible Android tablet, packing a powerful NVIDIA Tegra 4 Tegra 4 CPU.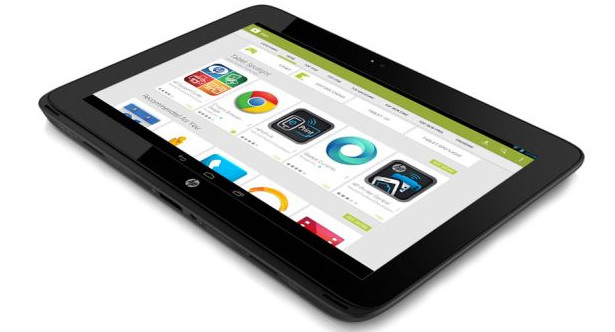 Like the Tranformer, the SlateBook x2 offers a 10.1 inch touchscreen tablet with a detachable keyboard that lets you use the system like a notebook.
With the Tegra 4 chip packing a quad-core ARM Cortex-A15 processor with 72-core graphics, this should provide enough power for most laptop tasks.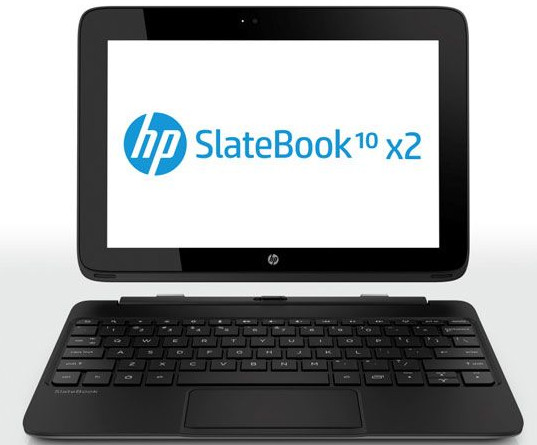 The 10.1″ screen looks to a good 'un too, coming in the shape of a 1920 x 1200 pixel IPS display, while the keyboard section adds an extra battery, SD card slot and USB ports (so you can, for example, plug in a mouse, if required).
The keyboard comes with a flat key 'island-style' layout with a buttonless click-pad which supports gestures like pinch to zoom.
Available in white or silver, the laptop runs Android 4.2 and comes 2GB of RAM and 64GB of storage.
Measuring up at 11.2″ x 8.4″ x 0.8″ with the dock attached and weighing 3.1 pounds, the HP SlateBook x2 is expected to go on sale in August for around $480..