Sitting pretty in Vodafone's online story and gamely giving you the wink is the Android glamour pussy handset, the HTC Legend, which is lined up for an imminent release.
Vodafone say that pre-orderers (sp?) should look forward to excitedly ripping open the box in their homes by 6th April.
Price plans
Vodafone are offering the phone for free on four price plans, all sadly of the beastly 24 month variety, with monthly charges starting at £25/month (with 300 mins talk time) to £40/month (1,200 mins talk time), with 500MB of mobile internet and webmail bundled in with all deals.
The top two price plans (£35/£45 a month) also include unlimited land line calls.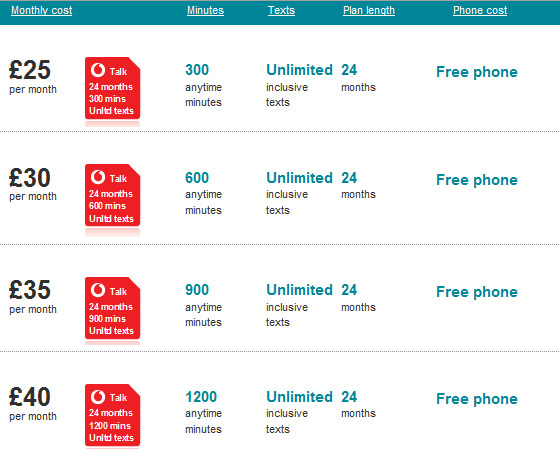 To whet your appetite, here's a short'n'snappy promo video for the handset:
[Vodafone]