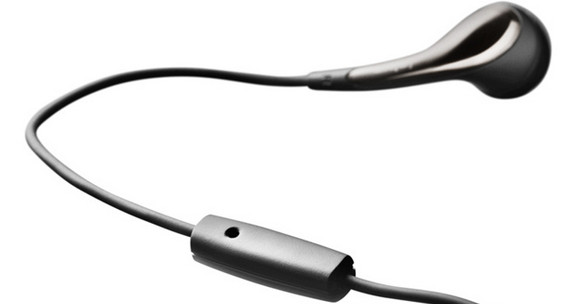 Aimed at perambulating music fans who like to stay just one click from their next call, the Jabra rhythm headset is a budget priced 'premium' headset fitted with a built- in mic and answer/end call button.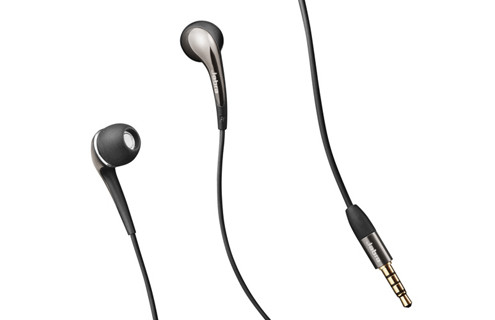 Served up in cylindrical packaging, the headphones are fitted with sound isolating earbuds (with two different sized sets in the box) and a tiny 'unified control' box on the left earbud lead letting users skip tracks and answer calls from their microphone.
The earbuds proved comfortable right out of the box, nd we were rather taken with the understated by stylish design.
Also included in the package was a gold plated 3.5mm adapter to ensure maximum compatibility with different handsets.

Trying them out
We tested it with our HTC Desire phone and we had no problems stopping/starting tracks or skipping forward/back, but we couldn't pick up any calls, even when using the adapter – we figure that it'll work OK with iPhones though.
Moving on from the disappointment of the non-working call answer button, we were pleasantly surprised by the sound quality of the  Jabra Rhythm earphones.
With a street price of just £9.99 our expectations were rather low but they certainly punched a little over their weight, with a crisp mid-range and a reasonable bass response. At times the treble could be just a tad harsh, but a little tweak on your player's EQ should sort that out.
Unlike the pricier Audio-Technica ATH-CK400i earphones which drove us mad with their poorly fitting earbuds and inferior sond quality, the Jabras were comfortable to wear and pleasant to listen to for extended periods.
For just under a tenner, we think they're something of a bargain. Buy them on Amazon here
Jabra Rhythm ratings


– Build


– Features


– Sound Quality


– Value for money


– Overall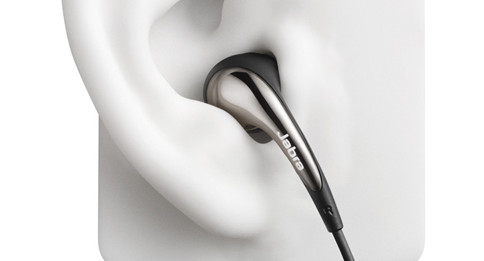 Technical Details
Headset Type:Stereo
Wearing style: In-the-ear
Cable length:1060 mm (41.7 in)
Connector: 4-pole, gold plated 3.5 mm plug
Comfort Accessories: 3 pairs of sound isolating ear buds in diferent sizes (s, m, l)
Compatibility: Phones with 3.5 mm plug
Dimensions:Main unit L 32.5 mm x H 17.5 mm x W13.5 mm (L 1.28 in x H 0.69 in x W 0.53 in)
Weight: 12.83 grams (0.45 oz)
Microphones Sensitivity: -55dB +/-4dB
1 Omni-directional electrets microphone
Waterproof: IP X2 standard
Materials ABS/TPE
Speaker: 8.6 mm (0.34 in) dynamic speaker
Sensitivity:107 +/-3dB
Input impedance:32 +/-15% Ohm
Rated power: 4 mW, Max power 8 mW
[Jabra]