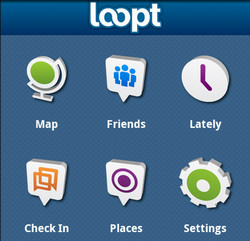 Mobile app Loopt – which describes itself as a "mobile social-mapping service that lets you use the location of your phone to discover the world around you," has now updated its iPhone and Android versions to include Facebook Places integration.
Loopt users can now view both Facebook and Loopt check-ins on an interactive map, letting them see wha' g'wan in the hood with their homies.
Word!
"When we first learned that Facebook would enter the location space, we saw a huge opportunity before us," insisted  Sam Altman, co-founder and CEO of Loopt.
"Facebook is introducing its 500 million users to location services. We are glad to have access to the Facebook Places API, and we jumped to incorporate it into Loopt. You'll see even more integration soon," he added.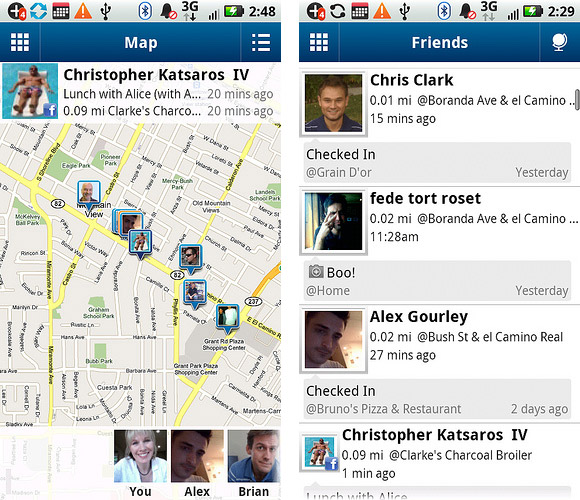 Here's the key features of Loopt:
Universal map view – Facebook friends are shown on an interactive map, for which Loopt has long been known. Friends using Facebook Places will populate your Loopt map, giving you a clear view of friends nearby.
Dual check-in – When Loopt users check in and share to Facebook, it will show up as a Facebook Places check-in – a simple, quick update on both services. This action will add activity to the Facebook Places page for that location. For those with accounts on both services, comments on a friend's Loopt updates will also show up as a comment on the friend's Facebook Place update.
Friend history – Facebook friends who have used Facebook Places will appear in Loopt's Friends list. Through Loopt, you can pull up a friend's check-in log (for both Loopt and Facebook Places). This comes in especially handy when you are heading to an unfamiliar city, but you have a Facebook friend who knows the area well. You can see where they like to go regularly, plus their input and photos.
Find out more – and how to install and use the app – on Loopt's blog.