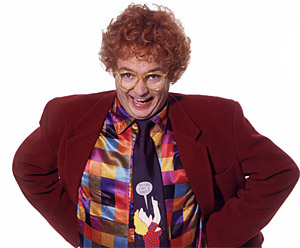 Everyone hates Monday mornings back in the office, but if you want to cheer everyone up with a hilarious jape, why not invest in the thigh-slappingly hilarious USB PC Prankster?
Guaranteed to bring a mile-wide smile to even the most highly-stressed and curmudgeonly of your colleagues,  this slyly inserted USB stick will wreak havoc on their spreadsheets, and devastate their Word documents.
It may look like a standard flash drive, but the built-in toggle switches grant access to a  full armoury of high jinx, with the Caps Lock switch randomly enabling and disabling this most loved key.
The hilarity doesn't stop there either, with the option to generate random mouse movements or spew out random garbage text and phrases – and there's a timer delay giving you the chance to escape the scene of the crime.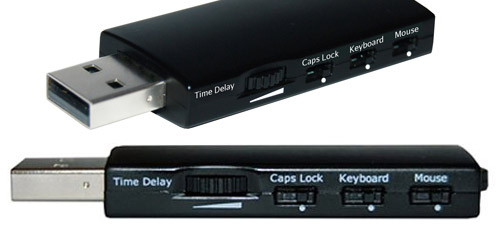 If your victim resists the temptation to throw the PC out of the window or head-butt the keyboard in frustration, none of these annoyances should cause any lasting damage, as the device won't activate the Enter key or close or save documents.
However, if your colleague rumbles your wheeze, don't be surprised if they manage to find an alternative location to swiftly insert the USB stick that's rather closer to home.
The USB PC Prankster can be bought in bulk for £19.99 per unit from this site.