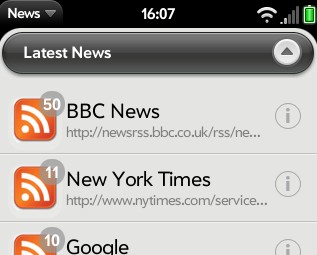 Old school Palm OS whizzkid coder Rob at Hobbyist Software has released a new RSS reader for the Palm webOS, called News Feed.
The app is a powerful and fully featured RSS news reader, letting you download feeds in the background and read them offline, with most of the app coding being provided by Palm.
To get you started, News Feed comes bundled with a selection of feeds from sites like the BBC, Engadget, The New York Times, Slashdot, Dilbert .
Feeds can be deleted, reordered and customised with your own favourite feeds  – and what feed could possibly be any better than this one!
The app is totally free and can be downloaded from the Palm Store.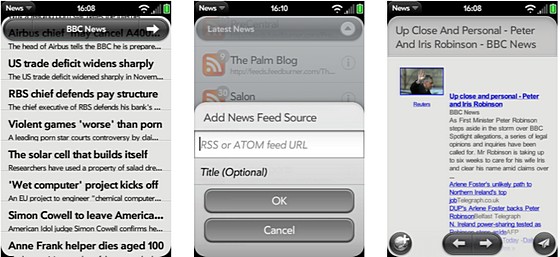 More info here: http://www.hobbyistsoftware.com/pre/news-more