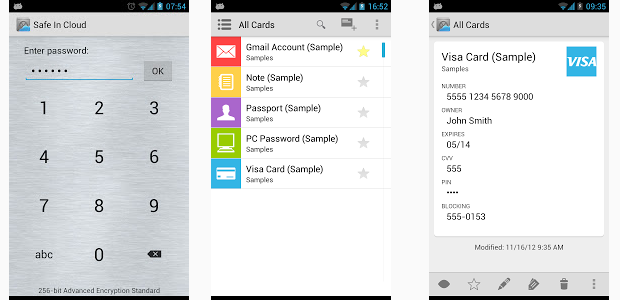 It seems we weren't alone when we encountered all sorts of annoying glitches and performance issues when we used the well-established secure password manager SplashID on our Android and iOS handsets – but we've finally sourced a reliable replacement.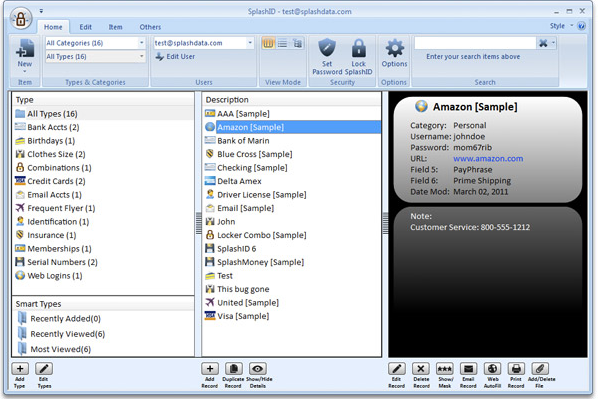 Our previous favourite app, SplashID (above) – which is available on a multitude of mobile platforms including Android, Blackberry, iPhone, webOS and iPad – comes with a handy desktop manager for Mac and PCs.
Recent redesigns of the desktop component  had involved some rather bizarre interface changes, but the real frustration came with the app's hugely erratic syncing.
Our review of the iPhone version brought forth a heap of comments from users who had also struggled getting it to work properly, and we eventually gave up on the program altogether.
Safe In Cloud – afresh alternative that works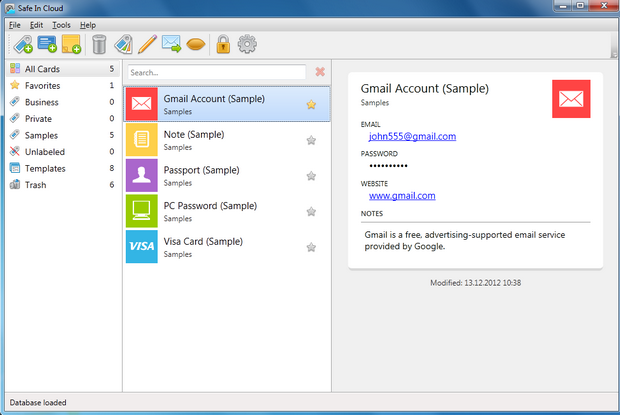 Happily, we've managed to find an alternative that offers similar desktop and mobile integration, although for now it's only available on the Windows and Android platforms (Safe In Cloud for Mac OS is scheduled for mid 2013).
A plugin for Chrome browser is also scheduled for Q1 2013
The Android app looks far more modern than the SplashID equivalent, which seems to still wear its ancient PalmOS heritage with undue pride.
Clear, crisp and easy to use, the Safe In Cloud app lets users sync their encrypted databases (256-bit Advanced Encryption Standard) with the cloud service of their choice: Google Drive, Dropbox, SkyDrive or Box.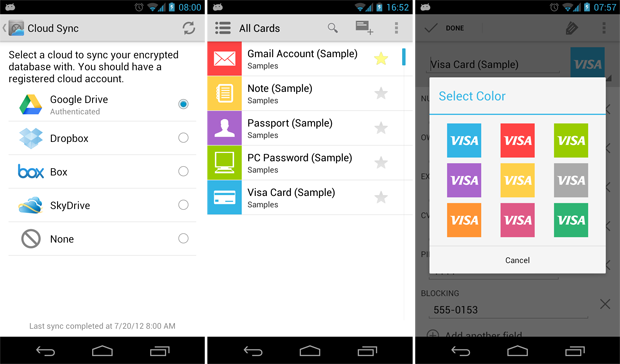 Safe In Cloud comes with pre-defined templates for entries such as  Credit Card, Web Account, Passport, Insurance and you can modify or customise them, or make your own templates.
There's 50 icons and 9 colours on hand to personalise each card, backed by instant search, favourites and card labels. It's all splendidly modern looking.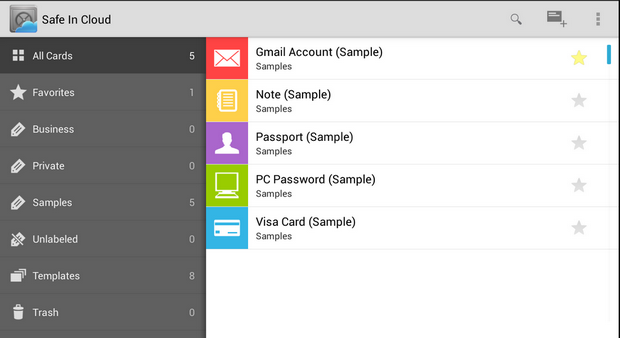 Users can also import data from a wide range of existing password managers sich as 1Password, eWallet, Keeper, KeePass, LastPass, mSecure, SafeWallet, SpbWallet, SplashID and RoboForm, and we had no problem importing our data from our now-exiled Splash ID database.
The Android app is available from Google Play for £1.29, while the Windows desktop app is free to download from www.safe-in-cloud.com.