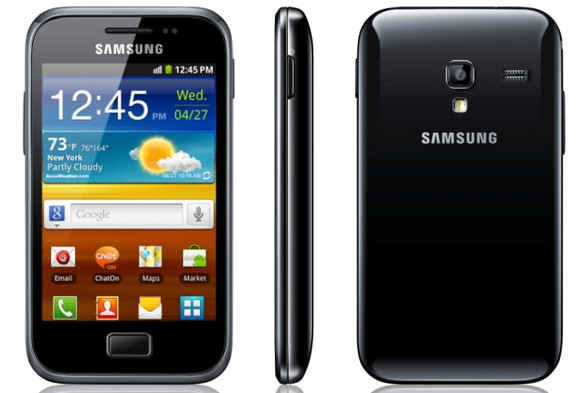 The Samsung Galaxy Ace Plus has been officially unveiled, bringing with it some hardware improvements to the original Galaxy Ace announced at the beginning of last year.
So what makes up a 'Plus' package?
Well, according to Samsung, the Plus tag is earned thanks to the speedier processor – beefed up by 200MHz to 1GHz – a slightly bigger screen at 3.65 inches (up from 3.5 inches, although the modest 320×480 resolution remains the same) and storage upgraded to a generous 3GB.
The Plus also packs Android Gingerbread 2.3 out of the box, with the rest of the mid-league specs remaining untouched, so we're looking at a 5-megapixel camera, with the handset running Samsung's TouchWiz interface, and coming with Samsung's bespoke Social Hub, Music Hub and ChatON services.
Pricing details are yet to be announced, but it's set to go on sale this month in Russia, swiftly followed by Europe, Latin America, Asia, Africa and China.