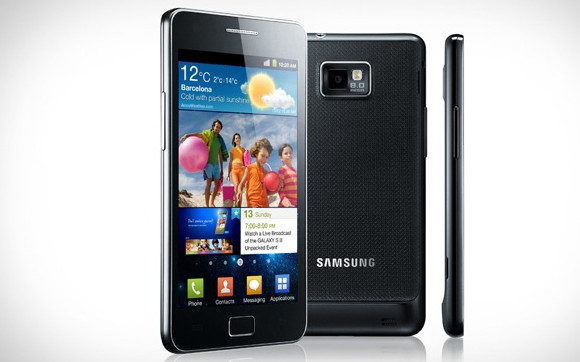 It looks like Samsung's new Galaxy S II smartphone isn't just hot – it's sensationally scorchio, with the company announcing that it has already notched up a staggering 3 million pre-orders worldwide – and it hasn't even been announced in the U.S. yet.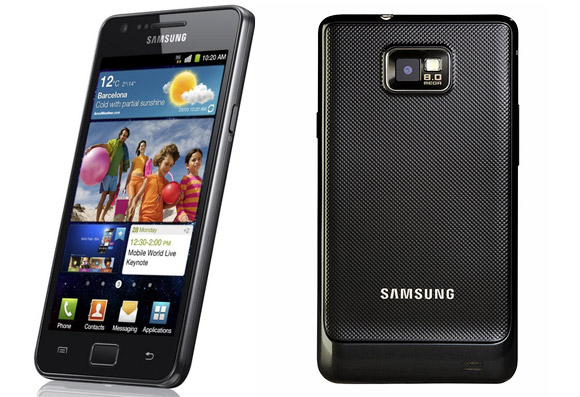 Fantastic features
Samsung's new flagship Android handset has already sent our wallets twitching in anticipation, with the smartphone sporting a sumptuous feature set including a vast 4.3-inch Super AMOLED display, 8-megapixel camera and 16GB of built-in storage, all thundering along on a dual-core 1.2GHz processor with 1GB of RAM memory.
Samsung plans to offer the Android 2.3-powered wonder in over 120 countries, and is looking forward to shifting around 10 million of these puppies by the end of the year (its predecessor, the Samsung Galaxy S, sold over 10 million last year).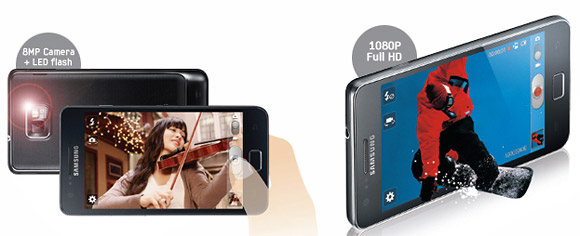 Reviewers feel the love
Early reviews have been very positive indeed, with many concluding that the Galaxy SII is the baddest bad boy out there – bar none.
TechRadar declared it to be the best mobile phone there is right now, with their review concluding:
The Samsung Galaxy S2 is a phone we're excited to whip out in a pub and show off to our friends – it's the ultimate media mobile, the next generation in web browsing thanks to slick Flash integration, a very good replacement for a pocket camcorder and, goshdarnit, it makes calls pretty well too.

If you're at the higher end of phone contracts already, we insist you must check this phone out. If you're more of a budget user, you might want to get the Samsung Galaxy Ace (which is essentially an S2 Mini) but steer clear of any friends that have the full S2 – you'll be green with envy in no time.

The Samsung Galaxy S2 has not only set a new bar for smartphones in 2011; it's smashed the bar, recreated it in its own image and put it out of reach of the competition.
Pocket Lint was also gushing in their praise as they rounded up their review:
The Samsung Galaxy S II is better than any other Android smartphone to have hit the market so far. It has everything you could want and will need and each of those functions it more or less excels at. It's fast, it's bright, it's clear and, joy of joys, that TouchWiz 4.0 UI does not get in the way of a cracking mobile experience.

Naturally, there are niggles – we've wrung this thing dry looking for them – but no one buying this superphone will have anything to complain about. Yes, the 1080p DLNA streaming could be better, yes the camera lens isn't perfect and sure, if you really want to dig, you could ask for a few more pixels but, let's get this in perspective for a second. This is a phone, a jack of all trades, and if you want a better home cinema server, camera or TV, then the only way you'll get one is by buying a specialist device. It's time to crack open the piggy bank.
Engadget also let the love flow freely, with their comprehensive review wrapping up with enthusiastic praise:
For a handset with such a broad range of standout features and specs, the Galaxy S II is remarkably easy to summarize. It's the best Android smartphone yet, but more importantly, it might well be the best smartphone, period.

Of course, a 4.3-inch screen size won't suit everyone, no matter how stupendously thin the device that carries it may be, and we also can't say for sure that the Galaxy S II would justify a long-term iOS user foresaking his investment into one ecosystem and making the leap to another. Nonetheless, if you're asking us what smartphone to buy today, unconstrained by such externalities, the Galaxy S II would be the clear choice. Sometimes it's just as simple as that.
The folks at Electricpig were veritably snuffling with delight at the Galaxy, already lauding it as a contender for 'phone of the year':
Samsung has triumphed again with the Samsung Galaxy S 2, almost in spite of itself. Its software hubs are deathly dull compared to the movie service on the upcoming HTC Sensation, but they still don't hamper an otherwise class act.

From the internals to the lavish display to the friendly touches that make Android 2.3 helpful, we're confident this will convert all but the most die hard of iPhone fans. An iPhone should be this big, it should be this thin and it should bally well play all the video the Galaxy S 2 can.

Samsung can stand tall and proud, and begin moving away from iOS imitation: the Samsung Galaxy S 2 is a surefire contender for phone of the year, and gadget of the year too.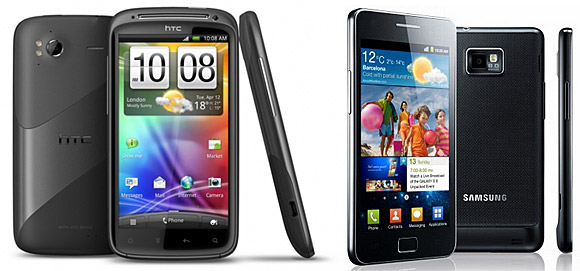 HTC Sensation or the Samsung Galaxy S II?
We're finding ourselves being pulled in all sorts of directions between these two red-hot Android handsets.
Last month we'd convinced ourselves that the Sensation was the one to go for – but now we're not so sure!
Read our eight-round battle of the smartphones here and check out some of the early video reviews below and see what you think.
And if you decide you just gotta have the phone right this minute – you can bag it on Amazon for under £500
.
[Via]