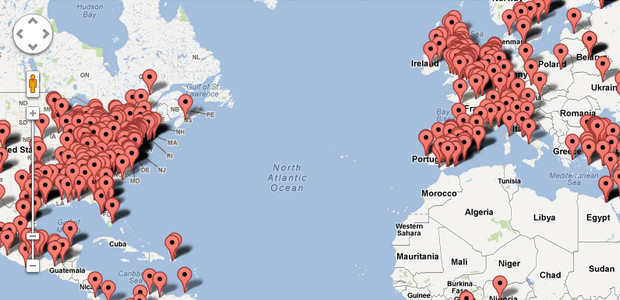 This is kind of fun.  An Argentinean web developer called Dan Zajdband has created a novel way to show where people are Tweeting around the world.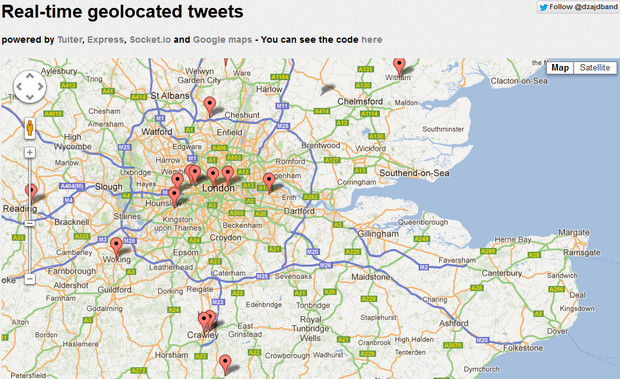 His natty visualisation shows hundreds of Tweets appearing across a world map every second, revealing the location of every geolocated Tweet on the planet as it is sent.
Zooming in and clicking on each marker gives you the message text.
The map is a result of  Zajdband working with Tuiter, Express, Socket.io and Google maps  (you can see the code here) and you can watch it in action here.
[Via]