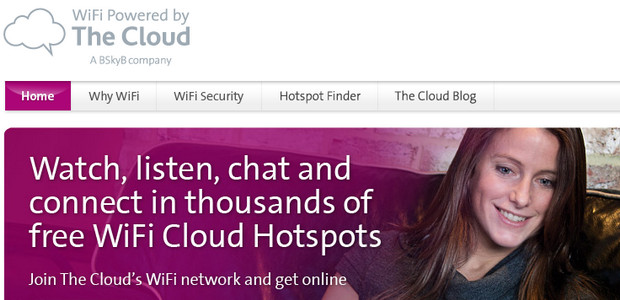 Sky-owned public Wi-Fi service The Cloud has announced that it will start filtering adult content from next month.
Apparently thinking of the children, the company says that they're making the move on behalf of parents who don't want to run the risk of their darling offspring finding unsuitable material when using their Wi-Fi service.
Sky will start censoring their service from October, with the adult filter set as the default offering via their 11,000 partners – although they will have the option to opt out of the adult content block if they wish.
"Our venue partners have told us their customers want to be able to surf the web but with the confidence that their children won't run the risk of being exposed to inappropriate material," insisted MD Vince Russell.
"Our new default setting means parents can have peace of mind that their children are protected in public places when they're online," he added.
The problem with this kind of blanket filtering is that often perfectly useful sites get blocked too for all sorts of spurious reasons, and any kind of web censoring can represent the thin edge of a very long wedge.
For example, our own sister site, urban75, contains drug harm reduction information that has been praised in government, but often falls foul of sledgehammer filtering services because it mentions drugs – thus depriving readers of a useful resource.
[Via]