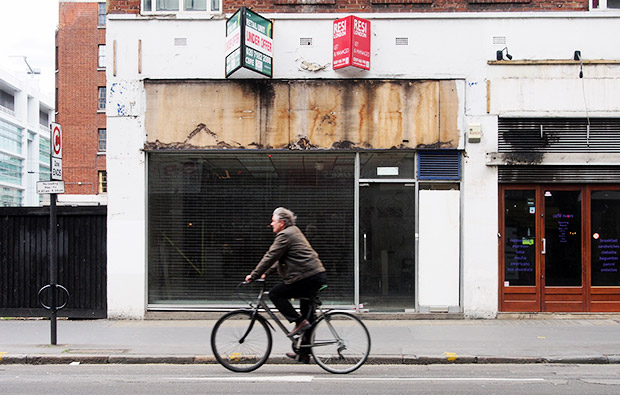 Once famous for its rows of independent electronic shops selling hi-fi, computer gear and other consumer electronics, London's Tottenham Court Road looked a bleak place last Saturday afternoon, with shoppers passing deserted shop after deserted shop.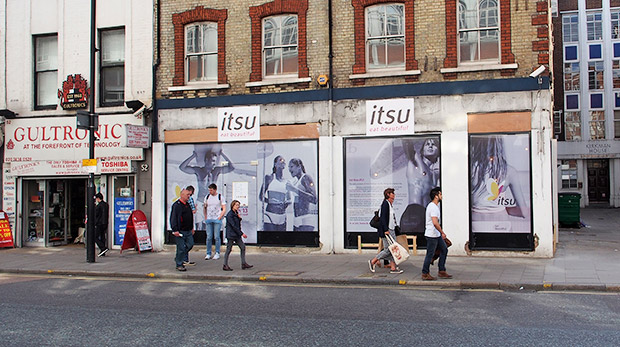 The electronics trade in the street has been in decline for years – the long serving Micro Anvika shut up shop in February this year,  and we reported on the rapidly vacating businesses back in August 2012.
At the top can be seen the former premises of Jessops at 154 Tottenham Court Road, while above is the former premises of Micro Anvika, soon to reopen as a trendy Asian restaurant.

Ten years ago, Tottenham Court Road was the place to go for laptops, cameras and other electronic devices, but the growth of cut price internet stores and – it has to be said – a less than stellar reputation for some of the traders, has seen the street fall into terminal decline.
Although there's still a few businesses grimly hanging on, we'll be surprised if many of them last out the year – click on the picture above to see a large scale photo showing just how bad it's become.