The UK's Three network have announced that they will be offering unlimited data allowance packages for all new and exisiting contract smartphone customers in the shape of a £3 per month add-on.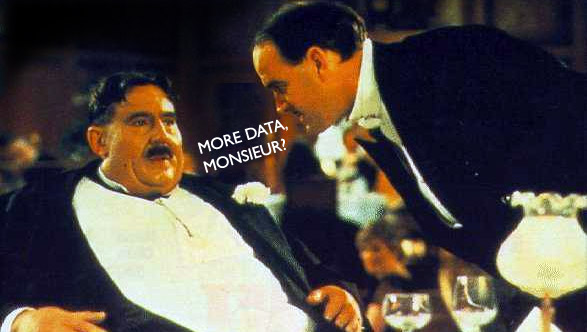 Now, before you think, "I have no need for such a generous data allowance," think again: according to research by Three on their own network, the amount of data wolfed down by the average iPhone 4 user has rocketed, rising from 488MBs a month in February to a bandwidth-bustin' 1.2GBs in August.
Here's Thomas Malleschitz, marketing director at Three UK, to froth up the PR pie with his excitable whisk:
The One Plan quickly became our number one contract tariff and our all-you-can-eat PAYG offer is our most popular bundle. From October 7th we're opening up all-you-can-eat to everyone else, starting from as little as £18 per month.

Our customers tell us that their use of data goes up significantly over the lifetime of their contracts, as they do more and more with their handset. All-you-can-eat data means that they don't have to worry, they can have that peace of mind for the long term on a contract of their choice.
[Three]