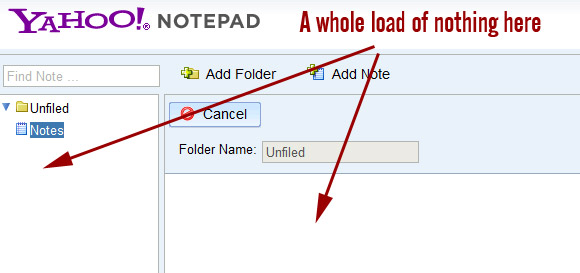 Complaints are coming in that Yahoo's online Notepad app is broken, with users finding an empty space where their online notes should be.
We found that all our Yahoo notes vanished some time this morning – clicking the link to http://notepad.yahoo.com/ just took us to a blank page with the cryptic message '–XX–'.
We immediately sent off a complaint to Yahoo yesterday but have still heard nothing back.
The link is at least working now but it only takes us to an empty page with all our notes nowhere to be found.
Many users on Twitter are reporting the same problem, so we trust Yahoo will explain what's going on pronto, and hopefully restore all our precious notes.
Because if they don't, we'll be very, very, very angry.