Set to inspire wannabe Hitchcock film-makers is YouTube's natty new cloud-based video editing tools which have just been added to the video sharing site.
Desktop to the Cloud
Previously, video makers had to use desktop tools to trim, edit and remix their work before uploading their finished meisterwerks to YouTube, but the new feature lets users do all the clever stuff in the cloud from the comfort of their browsers.
Product Manager Josh Siegel at Google explains:
The tool is based in the cloud and it's totally in line with Google's cloud computing strategy.

We're pushing it out as a bare-bones video editor, and as we improve the product in time based on user feedback, we can push out the new features in real time without requiring anyone to down load them.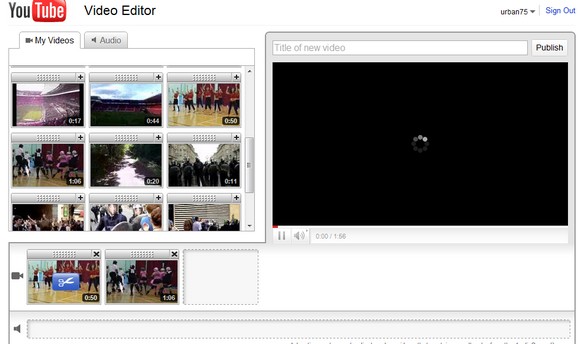 Drag and drop editing
The free YouTube video editor works much like regular video editing software:  users can drag over thumbnails of clips to edit, cut and combine movies, with the ability to preview the changes before saving, with high definition video editing also available.
Titles, descriptions, tags and any other metadata can also be added to the new clip, with the Video Editor usefully offering access to a library of tunes so that crackly soundtracks can be replaced by something a little groovier.
Oh, and if you want see the woman tap-dancing to The Smiths, you can enjoy it in all its glory below.