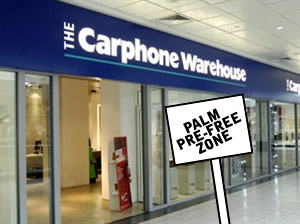 On the eve of the hugely anticipated launch of the Palm Pre  smartphone the UK, we sauntered into our nearest Carphone Warehouse to check up on stocks and availability.
"Could you say how many Palm Pre's you'll have available tomorrow?" we asked.
Cue: blank face from assistant. "The Palm, what?" he replied.
"The Palm Pre," we replied. "You know, the phone that's been picking up rave reviews, T3's hottest gadget of the year and the  handset that recent reports suggest could even outsell the iPhone when it first launched."
The assistant still looked baffled. "I'll look it up," he offered, typing away into his store computer.
"It's spelt P-R-E?" he checked before consulting his computer again.
Tap… tap… tap. Scroll. Tap… tap… tap. "Nope. There's no mention of it anywhere on our stock list"
"It's definitely coming out tomorrow?" he asked, perhaps suggesting that we were on some sort of wind up, before disappearing into a back room to consult with the manager.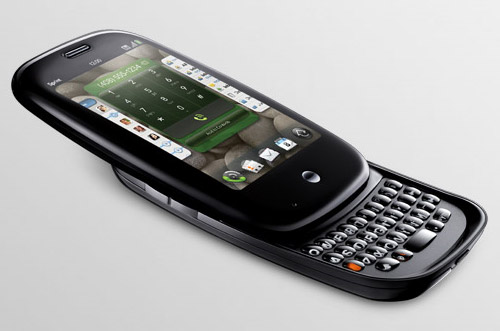 He was gone some time, so we took a look around the store and found not a single poster, leaflet, dummy model or  anything at all to even acknowledge the existence of the Palm Pre. What's going on here?
Suddenly doubts filed our head. Did we dream the whole thing? Did we get the network and retailer wrong? We checked online – and there it was;
O2 today confirms that the Palm Pre phone will be available in the UK on 16 October exclusively on the O2 network. Customers can purchase the new device directly from O2, the Carphone Warehouse, Phones4U and Business partners who are part of O2's specific partner programme. It will also be available for purchase online from the O2 shop at www.o2.co.uk/shop.
Suitably reassured, we confidently waited for the assistant to come back from his chat fully laden with the facts, and pass on the details of stock availability for tomorrow.
Instead, he returned with the news that they had no idea when – or even if – the Palm Pre would be in store (frankly, his tone suggested that neither of them had actually heard of the phone), so we left scratching our heads.
All this would be almost excusable if we were in some small Carphone Warehouse store out in the sticks, but we were in fact just metres from the ninth busiest underground station in London, and in the middle of south London's most hectic public transport interchange, with thousands passing the store every day.
We'll pass on our thoughts to Carphone Warehouse and Palm to see what they say about this baffling lack of promotion – and it's something that's been going on for some time.
Oh, and as of now, there's no mention of the Palm Pre on the homepage of the Carphone Warehouse's website either. Don't they want to sell this phone?
Has anyone else had trouble trying to track down the Palm Pre?