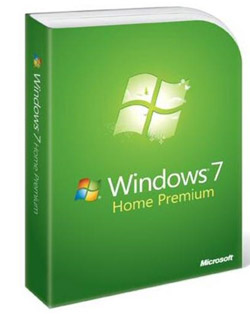 Techradar has posted a comprehensive review on Microsoft's new operating system, and like many others, they're finding it a vast improvement on the dreaded Vista.
Their reviewer was suitably impressed with Microsoft's new offering, declaring Windows 7 to be a thoroughly modern operating system, boasting an attractive and functional interface and packing in  a raft of new features likely to delight new users.
However, they found that performance and battery life can be hampered under Windows 7 because of poor settings in third-party software and hardware, and weren't impressed that Microsoft hadn't deigned to warn you of such potential problems.
And their final verdict was…
Windows 7 combines the security and architectural improvements of Windows Vista with better performance than XP can deliver on today's hardware.

No version of Windows is ever perfect, but Windows 7 really is the best release of Windows yet and Windows 7 Home Premium is the right version for home users.
We should be getting our copy of Windows 7 very soon, so we'll be sure to post up our impressions.
One thing's for sure – we  can't wait to see the back of Vista, whose pleasing eye-candy good looks were soon forgotten in the face of weird compatibility errors, the sound that disappeared every time we woke the computer up from hibernation and sundry other weird glitches with our favourite programs.