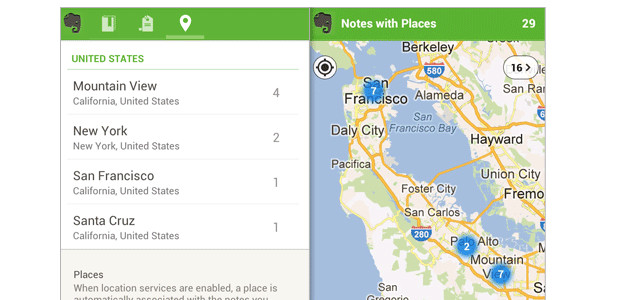 The Android version of the note taking app extraordinaire Evernote has just seen a hefty upgrade, with the app now sporting a completely redesigned interface, with the developers claiming it to be "the most powerful Evernote for Android, ever."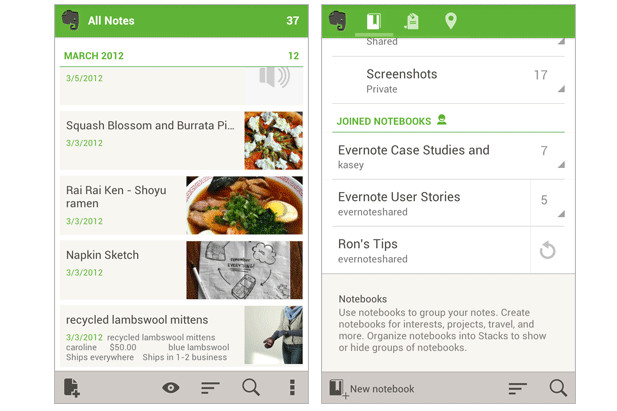 Every single screen has been redesigned with an "easier to use, faster and more intuitive" interface, with the home screen now combining note creation options with buttons that take you directly into notebooks, tags and places.
The note and notebook lists have been revamped and there's new contextual Action Bars along the bottom of several screens offering relevent options to that page, as Evernote explains:
For example, if you're viewing a note, the Action Bar allows you to edit, share, tag, and perform other note-related actions. On the note list, tapping the Action Bar can launch a new note, search through notes, and change the sort order. Look for the Action Bar whenever you want to do more on the screen that you're in.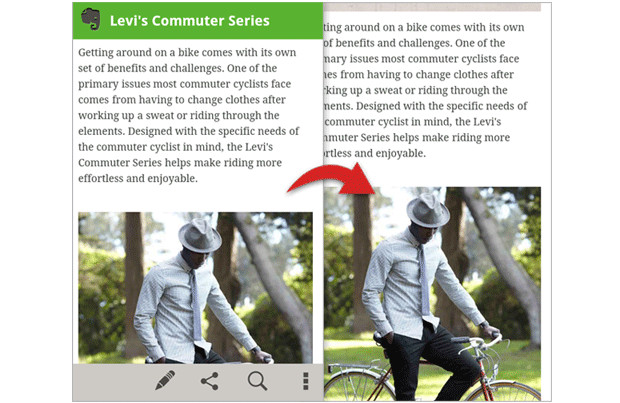 The upgraded app also offers full screen reading, horizontal swiping for navigation and the option to use location services to assign a place to each note you make, if that's your thang.
You can download Evernote for Android here or check out the video below for more info:
[Evernote]