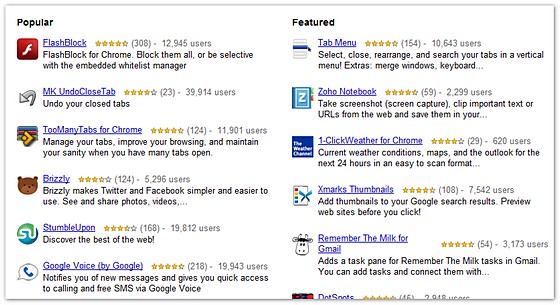 Google have just sent a new stable release of Google Chrome for Windows out into the wild, and the update includes two features that we've been waiting for some time for: extensions and bookmark sync.
Just like Firefox's well established extensions, Chrome's version lets you bolt on new features and extra functionality to your browser.
The new bookmark sync feature lets you keep all your bookmarks synchronised across several computers – just like Firefox – and after spending some time in beta, the extensions gallery has finally seen the light of day.
A decent amount of developers have scrambled on board too, as there's now over 1,500 extensions available for installing.
Here's cheery Google product manager, Nick Baum to tell you all about it: