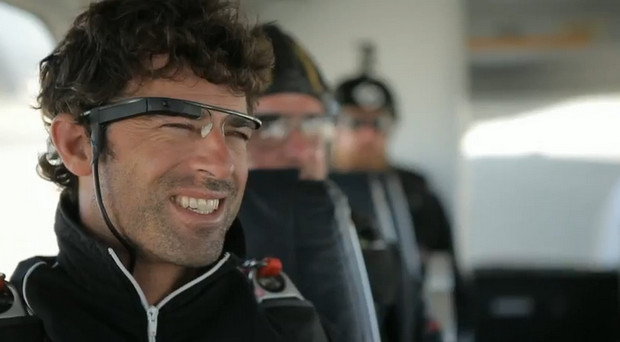 Google pulled out all the stops yesterday with a stunning demo of their augmented reality, head-mounted  glasses being shown off by a bunch of earth-bound parachutists.
A spectacular, mid-air Google+ hangout powered by Google Glass was created, giving a glimpse of how wearable computer could be used in the future.
Project Glass is a research and development program by Google which lets users view and interact with a heads up display and voice commands, and the potential is huge.
Although we're not mindful to strut around with one of these things on our heads just yet, we can see a real future for miniature, personal wearable computers, with all sorts of uses springing to mind: sports, hospitals, training, entertainment and, of course, porn.
Check out the video below:
Here's the presentation by Google's Sergey Brin at the Google I/O in San Francisco yesterday.
The video-capturing, augmented reality glasses called The Google Glass Explorer Edition was made available to conference attendees for pre-order, priced at  $1,500, with shipping promised for early 2013.