With the web infested with lurking scammers, spammers, phishers and similar ne'er do wells, it's important to make sure you have a really strong password – and that you change it from time to time.
Sadly, there's still folks out there using abysmally bad passwords – and the worst 25 passwords used in 2011 have now been posted online for your amusement.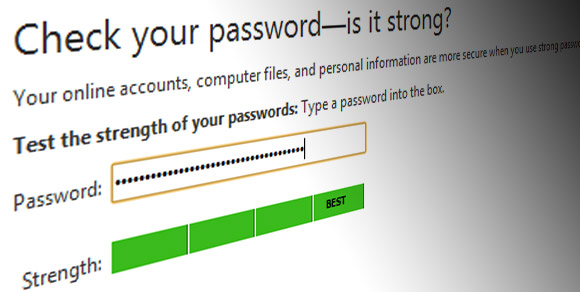 Password is, err, 'password'
It might seem an obvious thing to do, but it seems that a lot of people are still using almost comically bad passwords.
US firm SplashGuide has created a list of the 25 worst passwords, compiled after researching the details of millions of stolen passwords posted online by hackers.
Here's the top ten worst passwords – if yours figures in this list, change it quick!
1. password
2. 123456
3. 12345678
4. qwerty
5. abc123
6. monkey
7. 1234567
8. letmein
9. trustno1
10. dragon
11. baseball
12. 111111
13. iloveyou
14. master
15. sunshine
16. ashley
17. bailey
18. passwOrd
19. shadow
20. 123123
21. 654321
22. superman
23. qazwsx
24. michael
25. football
So what makes a good password?
Microsoft has created a handy site which lets you test how strong your current password is, and also offers tips on how to set a good password.
Keys to password strength: length and complexity
An ideal password is long and has letters, punctuation, symbols, and numbers.

Whenever possible, use at least 14 characters or more.
The greater the variety of characters in your password, the better.
Use the entire keyboard, not just the letters and characters you use or see most often.
HOW GOOD IS YOUR PASSWORD – CHECK HERE
1. Dead easy way to check your password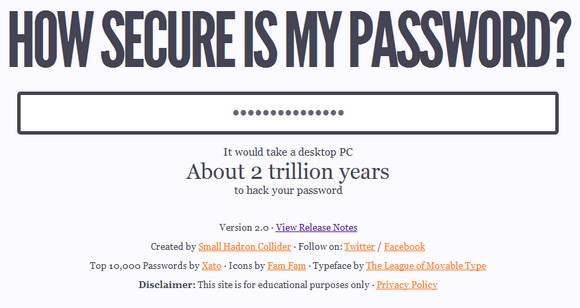 A great way to check out how good your password is – and how long it would take a for a hacker to crack it – is the super straightforward howsecureismypassword.net/ site.
As you type in your password, it'll tell you how good (or bad) it is.
2. PasswordMeter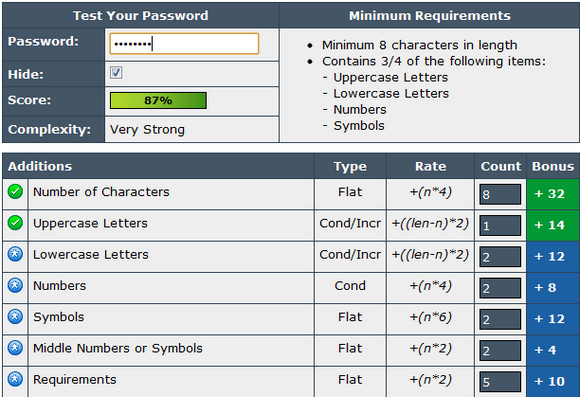 If you really want to go the whole hog, the Passwordmeter site serves up an interactive guide that lets you see how each character impacts on the overall effectiveness of your password.
Oh, and in case you're wondering if it's not an elaborate phishing scam, the site checks out OK with McAfee Site Advisor.
Pick up a random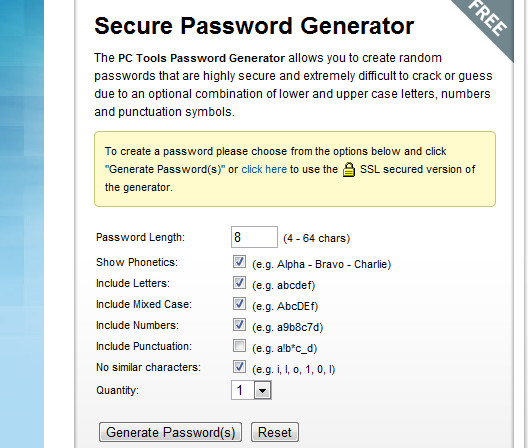 If the thought of dreaming up a secure password is making your head hurt, then you can go to a site like PCTools and let them create a secure password for you: just select how many characters you want it to be and press the 'generate password' button.
Password managers

We've got so many online log ins and passwords to remember that we elected to go with a password manager, and the best we've found so far is LastPass, which is free and comes with plugs in for a range of browsers.
With this, you just need to remember one master password, with the software keeping all your personal info safely encrypted.
We also use SplashID desktop and SplashID for our general passwords, although there are loads of alternatives.
More reading: 
How to Create a Safe, Memorable Online Password