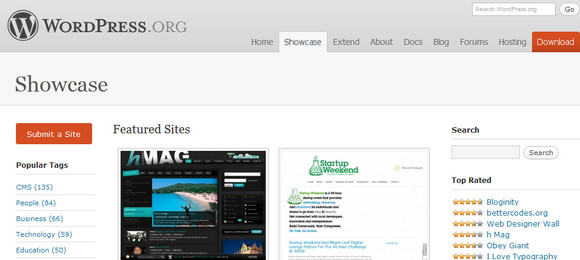 WordPress, the open source Content Management System that powers 13% of the 1,000,000 biggest websites on the planet has just received an update, with version 3.1 being christened 'Django"' in honour of the jazz guitarist Django Reinhardt. Which is nice.
Friendlier CMS
Available by direct download or by directly updating via a user's dashboard, here's what bloggers can expect:
This release features a lightning fast redesigned linking workflow which makes it easy to link to your existing posts and pages, an admin bar so you're never more than a click away from your most-used dashboard pages, a streamlined writing interface that hides many of the seldom-used panels by default to create a simpler and less intimidating writing experience for new bloggers (visit Screen Options in the top right to get old panels back), and a refreshed blue admin scheme available for selection under your personal options.
WordPress reckon that adding links in the WYSIWYG is now like "42x faster" and there's also a lookup feature to make it easy to link to your own posts and pages.
Candy buckets
There's also a (ahem) "bucket of candy" available for for developers in the shape of a new Post Formats, new CMS capabilities including archive pages for custom content types, a new Network Admin, an overhaul of the import and export system, and the ability to perform advanced taxonomy and custom fields queries.
We've just updated one of our other WordPress installations without a hitch and we'll be giving it a good testing before moving Wirefresh to 3.1.
Here's the great man himself to play us out: