After declaring our love for its predecessor, the Lumix LX3, and spending the last few weeks carefully pawing over the spec sheets of both the LX5 and its nearest rival, the Canon Powershot S95, we're mustard keen to get our hands on Panasonic's latest compact camera offering.
Sadly, our doe-eyed pleas to Panasonic's press department has met with a blank response thus far, but all has not been lost as a few sites are now filing their reviews, and we've been giving them a good look over.

Improved lens
Anyone who was captivated by the LX3 is going to fall in love ll over again with the LX5, with the camera packing a similar prosumer feature set, including a faster and longer 24-90mm, 3.8x wide optical zoom (up from 2.5x) backed by optical image stabilisation. It's still no super zoom of course, but stepping closer to the subject can often improve a picture anyway.
The camera's CCD sensor has now been re-designed, and along with the Venus Engine FHD serves up a claimed dynamic range boost and improved low light performance (from ISO80 to an insane ISO12800, manually selectable).
Price issues…

Much the same as when the LX3 came out, the general gist of the reviews runs along the lines of "great camera, shame about the price,"  but it's worth noting that with a bit of shopping around, the LX5 can be bagged for considerably less than the whopping £449.99 tag the reviewers were basing their comments on (we've seen it for a hundred pounds less already).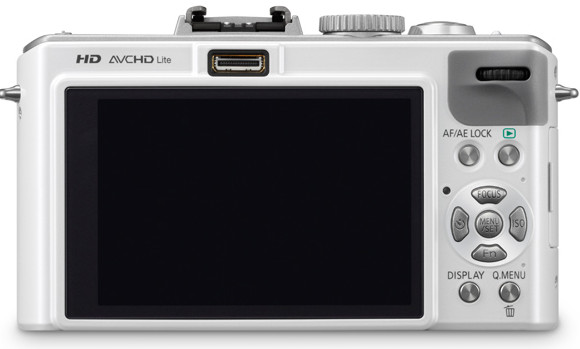 The reviews
Looking to the reviews, the Photography Blog loved the "quality" feel of the camera, awarding it 4.5 stars out of a possible five, concluding:
Our test of whether we truly liked a camera or not is always whether we're reluctant to give it back to the relevant PR person, and we have to say that was the case with the LX5.

We wouldn't buy it ourselves – that price tag raises too much of a mental barrier – but we wouldn't kick it out of the proverbial bed either. Another Photography Blog Highly Recommended award then, with the caveat that you should shop around for a future closer to the £400 mark before parting with any cash.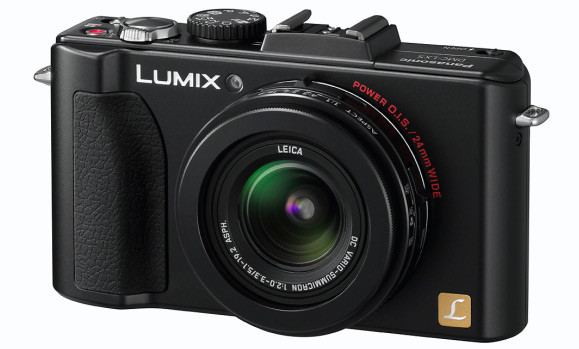 Razor sharp
CNet UK found a lot to love too, praising the LX5 for its good build quality, portability, bright, sharp lens and display, declaring that the, "razor-sharp clarity of the LX5's pictures really impresses, adding that like all digital compacts, it's at its best under clear, bright skies, where it  deliver, "even exposures" while retaining, "plenty of sharp detail in both shadow and highlight areas."
Impressed with its "reassuringly solid" build, Pocket Lint found that there was more to the camera than immediately met the eye, describing the LX5 as a "veritable pocket rocket," before slapping its "Hot Product" award on its top plate.
We hope to get our sweaty digits on our own review model of the LX5 soon, but in the meantime, check out the full reviews below, or read our lengthy ruminations in these two articles: Canon Powershot S95 vs Lumix LX5 – which is the compact top dog? and
Panasonic Lumix LX5 vs Canon Powershot S95 – low light, size comparisons and other questions.
PhotographyBLOG
CNET UK
Pocket-lint
Buy the Lumix LX5 on Amazon
.